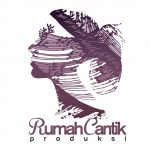 RumahCantik was founded in 2012 and initially joined IIUM theatre scene as Mkay Production for English Theatre Show (2011) and Nusantara Theatre Week (2012). We were later rebranded and have been participating events inside and outside of IIUM via invitations through various organisers including Multimedia University, Kolej Universiti Islam Selangor and Hidayah Centre Foundation KL.
We are known for realism concept of Malay stagings with fresh and modern touch. The main themes of our stagings are mainly messages from Al-Quran and Sunnah and similar values are also incorporated as practices among our production members.
RumahCantik had successfully staged 15 plays within 5 years. With our tagline 'Seni untuk Dakwah & Masyarakat', we have started to grow independently outside of IIUM to discover and experiment more perspectives of performing arts through wider lens.
Projects / Productions
PHONE NUBMER:
011-60705828 / 011 3958 8136‬
ADDRESS:
76-H, Kampung Puah, Setapak 53000 Kuala Lumpur, W.P. Kuala Lumpur