About Hikayat
Co-published by Kakiseni and MPH Publishing, Hikayat aims to capture the allure and magic of local traditional art by weaving them into stories for children to kindle their – and their parents' – interest in Malaysian traditional art.
The 13th BOH Cameronian Arts Awards (13BCAA) in 2016 was a celebration of wayang kulit, teater Bangsawan and Mak Yong and we made a promise to bring these arts to a wider audience and a new generation. With guidance from traditional arts practitioners, we worked with local authors and illustrators to produce Hikayat, tales to inspire children to love traditional art.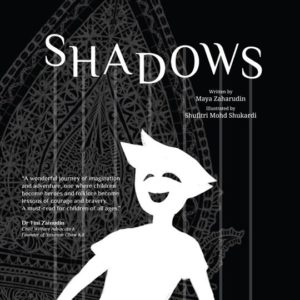 SHADOWS
The first Hikayat title – Shadows – was written by Maya Zaharudin and illustrated by Shufitri Shukardi in association with The Daily Seni. The book was inspired by Wayang Kulit Kelantan, a practice native to Malaysia's East Coast. The creators consulted with Kamarul Baisah Hussin, one of the few practising Tok Dalangs left in Malaysia, who showed us how wayang kulit differs around the region and how we could make Shadows more uniquely Malaysian.We also want to acknowledge his son Kamarul Baihaqi, who has been learning to be a Tok Dalang since he was 3! A gifted performer, Baihaqi inspired us to introduce wayang kulit to more children as a part of their living history.
THE GIRL WHO LOVES TO DANCE
The Girl Who Loves to Dance written by Arisha Akhir and illustrated by Serah Boey, is the second title in Kakiseni's Hikayat children's book series, inspired by traditional Malaysian arts. In this story, we learn about mak yong, a dance-drama from Kelantan that is recognised as an intangible cultural heritage by UNESCO.
Thanks to people like Zamzuriah Zahari, an award-winning Mak Yong and a tireless advocate and educator of the art, we have a chance of preserving this tradition into the next century.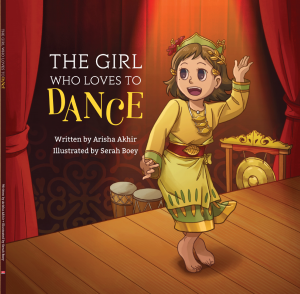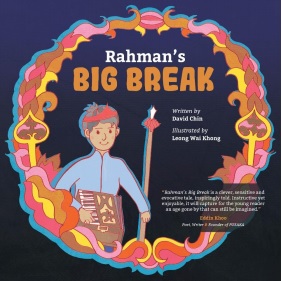 Rahman's Big Break
The last installation of the Hikayat Series – Rahman's Big Break is based on bangsawan theatre in Penang, and written by David Chin and illustrated by Leong Wai Khong. The story revolves around the colorful world of bangsawan in the 1920's, representing the multi-ethnic characters as you follow Rahman on his journey.
WORKSHOPS
WORK
SHOPS
In 2017, we initiated the Hikayat workshops with Arisha Akhir at schools around the Klang Valley that combine storytelling and interactive play to excite young children about traditional art. We aim to organise more workshops for children to learn the skills to practice traditional art themselves.
Want to collaborate on more traditional art programmes for children or help us bring Hikayat to schools?
For the latest update on the Hikayat Initiative, head on over to our Facebook page