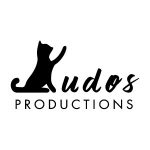 Kudos Productions is a collective of storytellers with the united belief that stories can make a difference. The prime core of Kudos Productions is headed by Nicole Yong (Producer, Actor), Josh Blake (Actor, Acting Coach, Creative Director) and Jude James (Writer, Director, Artistic Director). Kudos believes in delivering 3 tenants within their stories:
1) ENTERTAIN through the stories and current thoughts of humanity.
2) HIGHLIGHT the awareness of pop culture, social structure, beliefs, fears and joys of the modern world.
3) REMIND everyone that we are flawed beings with ambitions and desire, but also have hope.
Projects / Productions