Gangsapura Contemporary Malay Gamelan Group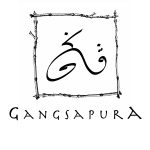 Gangsapura is a Contemporary Malay Gamelan Group, established in 2016 in Kuala Lumpur and was founded by Teuku Umar Ilany and Nur Diyana Nadirah.
Gangsapura strive to fulfill its mission to inspire, motivate, influence, educate and communicate with thousands of notes. It aspires to be an example and a pioneer in traditional Gamelan music playing and to create awareness among community of Malaysia's traditional art forms.
Projects / Productions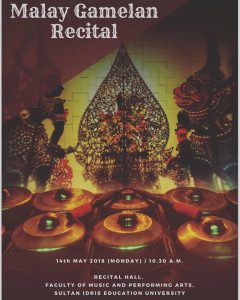 Malay Gamelan Recital
2018
Gangsapura giat membuat persiapan untuk membantu salah seorang ahli kami, Amira Farhana (baca : Apple) membentangkan kajian thesis beliau melalui persembahan gamelan Melayu kontemporari. Sejak 2 tahun lalu beliau telah melakukan kajian terhadap teknik permainan gamelan Melayu dalam konteks tradisi dan kontemporari dengan meneliti karya-karya tradisi dan moden. Hasil dari kajian tersebut, Gangsapura berpeluang menjadi sebahagian daripada projek ini dalam menzahirkan hasil penulisan tersebut ke dalam bentuk persembahan selama 45 minit.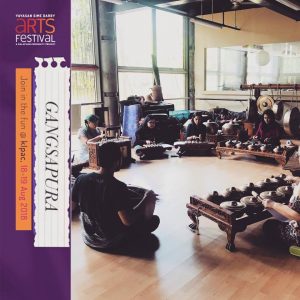 GANGSAPURA X KLPAC
2018
New Insight with Malay Gamelan is a program to introduce the basics of the Malay gamelan tradition; musically. This class is a 4-week introductory beginner course that will bring you into the world of Malay Gamelan through the learning of traditional Malay Gamelan songs with a unique and personal approach from our tutor for you to experience the wonder first-hand and travel back in time.
PHONE NUBMER:
+6012 394 5787
ADDRESS:
Gamelan Studio, Kuala Lumpur Performing Arts Centre (KLPAC), Jalan Sultan Azlan Shah, Sentul, 51100 Kuala Lumpur, Wilayah Persekutuan Kuala Lumpur.