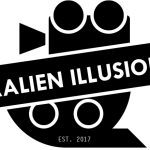 INTRODUCTION
AALIEN ILLUSION Sdn Bhd (AALIEN) is established to focus on Government's agenda in transforming creative industry into an economic contributor through film-making. We are Malaysian production house formed in August 2017. The company is relatively young but the backbone of the company are people who have passion for films and arts. Our core business is producing films. We research and develop contents to turn into programs and movies. We are also into Events, Consultancy and Trading where we open any options (that will bring goodness to many) to those who wish to work with us in a win-win situation. Integrity is our virtues and likewise for those who wish to walk with us. We believe in an honest deal will reap the fruit of your labor. This platform also to explore ideas and turning them into great films that are entertaining, exciting, inspiring, educating and well accept in local and global market.
GOALS
To become prominent investor and contributor in film making business.
MISSION
To serve the industry, inline with Government's Agenda in transforming creative contents into economy contributor by developing and producing quality contents and also creating jobs for industry workers.
OBJECTIVE
To further enhance the Malaysian filming and animation industry from traditional into a vibrant new age business investment.
To create a competitive market in line with Government's transformation agenda through creative industry .
To maintain continuous supply of quality product, delivers to local and international market.
To move Malaysian films and animation towards international standard by turning great ideas into great films.
To create business investment network that cater jobs for producers and subsequently the rest of the industry workers.
SERVICES
Events
Media
Film Consultancy
General Trading
Film & TV Production
Projects / Productions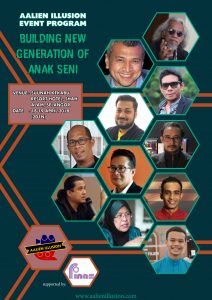 Building New Generation of Anak Seni
This event is prioritizing on young generation in creative industry. We focus on seniors involving in film making industry sharing their thoughts, advices and experiences. We hope with the exposure the young generation can spread their wings in the industry and get a grip about the industry. In addition, this event will also help them build their way into the industry by getting a lot of helpful guides, information and knowing the industry better from their experienced seniors.
VIEW PROJECT
PHONE NUBMER:
03-5887 6342
ADDRESS:
P-03-06, Impian Meridian Commerz, Jalan Subang 1, USJ 1, 47600 Subang Jaya, Selangor