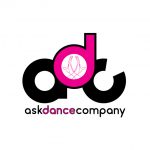 ASK Dance Company (ADC) is a Malaysian professional dance collective comprising young artists who specialize in traditional and contemporary dance as well as traditional theatre, all graduates of ASWARA (National Academy of Arts Culture and Heritage Malaysia).
Established in 2011 by Prof. Dr Joseph Gonzales, Dean of the Faculty of Dance ASWARA (1998-2015), currently at The Hong Kong Academy for Performing Arts (HKAPA).
Forges a distinct Malaysian identity through its repertoire while providing employment, experience and a career path for outstanding graduates of ASWARA.
Performed extensively at various productions and festivals, in Malaysia and internationally in Indonesia, Korea, Hong Kong, Spain, Japan, China, Singapore, Thailand, UK, and Sweden.
Funded by Sime Darby Foundation.
Employs 10 fulltime artists who multi-task as well as one Financial Officer.
Projects / Productions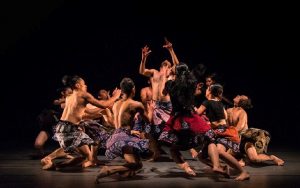 FAB Contemporary Class
Federal Academy of Ballet and the ASK Dance Company have come together to offer contemporary dance classes to enthusiasts of all levels. Since contemporary dance does not have much exposure and its form is relatively less popular, we hope to provide students with a betterunique informative speech topics understanding of this genre which is extremely versatile – incorporating creative movement, ballet, jazz dance, Gaga and other influences to provide a better understanding of the body. The classes will be fun and at the same time will develop core strength and freedom of expression.
The class will be led by Naim Syahrazad, ​who has extensive national and international experience. ​He is an award-winning (Boh Cameronian Arts Awards for Performance and Choreography​), graduate of ASWARA,​ as well as a receiver of a multitude of other accolades.
VIEW PROJECT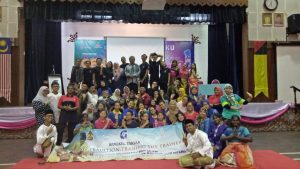 FORGING TRADITIONS: TRAINING THE TRAINERS
Forging Traditions: Training the Trainers is a free four days workshop comprising of traditional Malay dance lessons aimed to be taught to training teachers, dance activists, students and those who are interested in learning and teaching traditional dances. This community programme sponsored by Sime Darby Foundation is to ensure that every aspiring dance artist at these institutions is given sound education about the nation's traditional cultural diversity (especially in Malay dance). Malaysia's Malay traditional dances are unique and ranges from court traditions, folk arts and dances rooted in rituals, with very few experts involved in these fields. Thus it is our aim to achieve excellence in dance through education and aspire towards higher standards. In this way, we can also work to keep these traditions alive.
VIEW PROJECT
PHONE NUBMER:
+60 3 4287 6674
ADDRESS:
A1-1, Block A, Jalan Excella 3, Taman Ampang Hilir, 55100 Kuala Lumpur