The BOH Cameronian Arts Awards Gamechangers highlights Malaysians/Malaysian born individuals or organizations who made their marks in the international arena with their artistic vision and excellence.
18th BOH Cameronian Arts Awards
Alvin Wee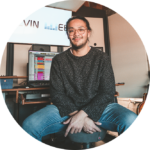 Alvin Wee is a Grammy Award-winning music mixer, recording engineer and music producer for film, television, virtual reality, and video games. His recent credits include music mixing Adele Lim's Directorial Debut "Joyride", Marvel Studio's She-Hulk: Attorney at Law and Disney's Encanto, which has received more than 15 award nominations, including the Academy Award for Best Animated Feature and Best Original Score. Alongside Encanto's sound team, Alvin won the CAS Award for Outstanding Achievements in Sound Mixing. Aside from film, Alvin has done music mixing for video games including Final Fantasy XIII, Kingdom Hearts 2.5, Resident Evil XII, PUBG Mobile x Arcane Collaboration, and Kena: Bridge of Spirits. Apart from mixing, Alvin writes, produces, and releases music for artists both in LA and Asia. His broad range of experience as a music mixer and his close collaboration with filmmakers allows him to tell immersive stories through sound.
BOH Cameronian Arts Awards
Intermission 2021
Cheyenne Tan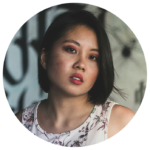 Cheyenne Tan is a filmmaker whose film she co-produced called St. Louis Superman, has been nominated for the 92nd Academy Awards in the Documentary Short Subject category. It was also screened at top tier film festivals including Tribeca Film Festival, AFI Docs, and Traverse City Film Festival. It won a Critics' Choice Award for Best Short Documentary and was named one of the International Documentary Association's Documentaries of The Decade. Cheyenne is currently Creative Executive at Academy-Award Nominated director, Smriti Mundhra's production company, Meralta Films. She is based in Los Angeles but Kuching, Borneo will always be home.
Mavin Khoo
Born in Malaysia, Mavin began his training in Bharata Natyam under Vatsala Sivadas and Vasuki Sivanesan at the Temple of Fine Arts, Kuala Lumpur Fine Arts, Kuala Lumpur. He also studied Odissi and Bharata Natyam under Ramli Ibrahim and Classical ballet with Lee Yu Pin. His main dance education was under the renowned dance maestro at the Cunningham Studios in New York City in the Cunningham technique. Currently based in the UK, Mavin is seen as one of the few leading performers today that has developed academia alongside practice in performance.
17th BOH Cameronian Arts Awards
Adele Lim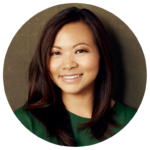 Adele is a writer-producer for Film and TV. She co-wrote the screenplay adaptation of Crazy Rich Asians (Warner Bros) and the screenplay for Raya and the last Dragon (Disney Animation Studios, scheduled release March 2021). A Malaysia native of Chinese Descent, she came to the States at 19 and graduated from Emerson College, Boston. She has written and produced multiple primetime TV drama, including One Tree Hill, Private Practice, and Lethal Weapon, and was the co-showrunner/Executive Producer of Starcrossed (The CW). She has mentored writers through CAPE's New Writer Fellowship and the Sundance Institute's FilmTwo fellowship, and has been a judge for the WGA's Writers Access Project, The Minority Report, and the Huawei Film Awards. Adele has been named amongst Elle's Women in Hollywood Power List and Variety's Women's Impact Report. Currently she is working on an original feature comedy which has been acquired by Lionsgate.
Paul Augustin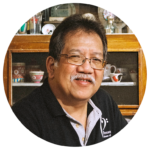 Paul started his career as a performing musician more than 30 years ago before he stepped into the event management industry to coordinate concerts and tours. Later in 2004, Paul and his business partner Ms Chin Choo Yuen started The Penang Island Jazz Festival. The independent music festival had over 2,000 local and international performers from more than 40 countries featured in its 14 years running and they have made the festival a highly-anticipated and important event in Southeast Asia. A man who lives and breathes music, he also documents important historical works in Malaysian music where some of the discoveries were published in the book, "Just For The Love of It: Popular Music in Penang, 1930s-1960s" (co-authored with James Lochhead). Today, he is the Co-Founder and Director of the Penang House of Music. At the House, he and his team continue to document, digitise and archive history and heritage of performing arts in Penang, Malaysia and its surrounding region to share with all that walk through their doors and beyond.
16th BOH Cameronian Arts Awards
Prof Dr Joseph Gonzales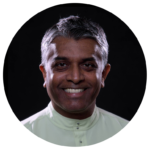 Prof. Dr Joseph Gonzales' artistic career in the performing arts spans nearly four decades. He has worked in dance, theatre, and musical theatre as both performer and choreographer. From 1998 to 2015, Joseph was the Dean of Dance for ASWARA, the National Academy of Arts, Culture and Heritage Malaysia. Furthermore, his role as artistic director of ASK Dance Company has led the charge in advocating for the field of dance, creating greater professionalism within the performing arts industry in Malaysia. Today, he is the Head of Academic Studies and MFA Dance at the Hong Kong Academy for Performing Arts.
Zee Avi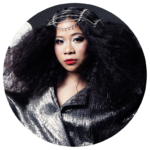 Zee Avi has always been a storyteller, touching the hearts of people around the world for more than a decade with her music and lyrics. Zee Avi is the first Malaysian artist to have albums on the US Billboard Hot 200 Albums and to top a Billboard Chart. She has won numerous awards including Best Original Film Song at the 53rd Taipei Golden Horse Film Festival and Awards, Best Original Theme Song at the 28th Malaysia Film Festival, and the International Young Artiste Award at the 2018 Top Asia Corporate Ball, which honours outstanding Asian personalities from different fields and industries.
15th BOH Cameronian Arts Awards
Aida Redza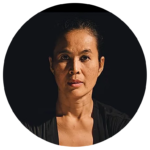 Aida Redza is a performer, choreographer, and educator who believes that movement, dance and expressive arts should reach out and engage the wider public on social and environmental issues. Trained in Malaysia, the US and the Netherlands, Aida is known around Asia and Europe as one of Malaysia's most intense and controversial dance performer, exploring rebellious play and resistance from the perspective of a Muslim woman. Today, she is keen to work on interdisciplinary collaborations and performance interventions with urban communities.
Raz Azraai
Raz Azraai is a US-based musician whose notorious yet soulful sound is sought after in the studio, on stage, and internationally. His distinctly confident style set him apart while touring Southeast Asia at a young age and as a player in the sold-out rock-and-roll musical Return to the Forbidden Planet, Raz shows his chops can take him anywhere. Aside from collaborating and recording with international artists, Raz has his own retro-pop band MeenStreets, and he also curates GeoMetro Party Culture, a unique monthly nightlife event in Los Angeles.
Sharu Delilkan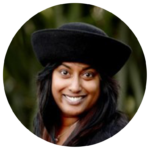 Sharu Delilkan's first job in New Zealand was writing about the arts for a major newspaper. But being immersed in the creative industry she decided to stop writing about the arts and just do it. Through Sharu Loves Hats she is a creative producer, publicist, arts marketer, arts administrator and offshore arts broker. She's inspired by work that's poignant and meaningful to the audiences. In 2010, she returned to university to do a Masters in Arts Management. She has won numerous arts awards and continues to champion Asian creatives and other unheralded groups in her local community.
14th BOH Cameronian Arts Awards
Kun Seng Keng Lion Dance Association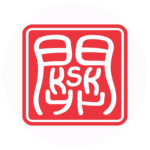 Kun Seng Keng Lion and Dragon Dance Association (KSK)was establish on January 1988. The troupe continuously captured 76 World titles and 83 National titles from the competition around the world. This achievement has put Malaysia in the map as "Kingdom of Lion Dance".
Rani Moorthy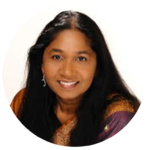 Malaysian born Rani came to Britain in 1996 after many years as an actress, writer and director in South East Asia. She co-wrote Singapore's first English feature film Medium Rare and comedy sketches for her talk show The Ra Ra Show. She lectured in performing arts at Singapore's Nanyang Technological University. She is artistic director of Rasa, which was set up in 1998 to celebrate the migrant experience through powerful theatre journeys.  As a writer, Rani has written for BBC1's Doctors and is a regular contributor and presenter on BBC1's The Heaven and Earth Show and BBC Radio 2's Pause for Thought. As a filmmaker, Rani's short film Incense which she wrote and directed and funded by the Film Council "New Cinema" fund, was shown on Granada as part of the "North West Filmmakers- Life is short" season and has been shown in major national short film festivals and in Berlin, Cannes and New York.
Rendra Zawawi
Rendra Zawawi is an award-winning composer, songwriter and music producer. He most recently scored the drama documentary M for Malaysia, which was selected as the official Malaysian entry for Best International Feature Film at the 2020 Oscars. The film features the original song "Bermula Kita," written and composed by Rendra and performed by Malaysian pop superstar Yuna. The song has since been nominated as 'Best Film Promo' in the Music And Sounds Awards 2020, alongside Rendra's second nomination for 'Best Film Trailer' for the documentary. He also composed the song "Arena Cahaya" with Zee Avi for the 2016 Malaysian sports football film, Ola Bola, which won Best Film Song at the 2017 Malaysian Film Festival and a Golden Horse Award for Best Original Theme Song at the Taipei Golden Horse Film Festival. Rendra's credits further include working with Emmy-winning composer Mac Quayle on shows including 'Mr. Robot', 'FEUD: Bette and Joan', '9-1-1', 'Scream Queens' and 'The Politician'. Rendra also contributed additional music to 'American Horror Story' and 'American Crime Story: The Assassination of Gianni Versace'. Based in LA, he is a Magna Cum Laude graduate of Berklee College of Music with a degree in Contemporary Writing and Production.
Gamechanger Sharing Sessions
SPOTIFY PODCAST of all Gamechanger Sharing Sessions
'How Did You Get There?': The Journey to The Destination with Mavin Khoo and Cheyenne Tan
Building Community Through Arts with Aida Redza, Sharu Delilkan and Raz Azraai
Beyond Digital with Prof Dr Joseph Gonzales and Zee Avi
Creating Writing Sharing Session with Gamechangers Adele Lim and Rani Moorthy
Gamechangers Sharing Session: Arts in the Time of Coronavirus with Prof Dr Joseph Gonzales, Rani Moorthy, and Adele Lim
Archiving Your Music with Paul Augustin, Jennifer Thompson, Fikri Fadzil