MUSIC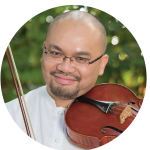 DR ANDREW FILMER
Dr Andrew Filmer's diverse path has taken him from viola performance to musicology to narration, radio, and arts communication. Andrew is an associate professor at Sunway University, and the recipient of multiple awards for teaching. He also holds prizes and awards for public speaking, music performance, research, and leadership. Andrew has facilitated workshops for both the Associated Board of the Royal Schools of Music (ABRSM) and Trinity College London, and presented research at the University of Cambridge, three International Viola Congresses and the Royal Northern College of Music.
As a member of the Sutera Ensemble, Andrew has performed across Malaysia and has been on tour to Cambodia. He has also been a guest leader and guest performer with Ensemble Virama, narrator for the Selangor Symphony and the Song Weavers, and a facilitator for the Music Society of Myanmar's Festival and Competition. He was part of the three-person team from period ensemble Wicked Music People that constructed a harpsichord in early 2019 – the first harpsichord constructed in Malaysia. Andrew is also the Head of Jury for the Euroasia Strings Competition, a founding director of the SEA Music Academy Online, a consultant for the Australian and New Zealand Viola Society, and was Editor of the Journal of the American Viola Society (JAVS). He holds a PhD in musicology from the University of Otago, and a master's degree in viola performance from Indiana University South Bend.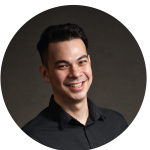 DOMINIC LUK
Dominic Luk is a singing and acting coach; also the co-founder of Monday Show School of Music Theatre. Dominic studied  at LASALLE College of the Arts with a major in vocal pedagogy, and has graduate degrees in musicology, gender studies, and training in theatre, choral conducting, and singing from Brandeis University and Harvard University. Dominic studied voice with Phoon Sook Peng, Ian Lim, Lim Shieh Yih, Ralph Macdonald, and Pamela Wolfe.
Dominic is passionate about bringing audiences on journeys by training and developing great storytellers on stage through voice and movement, and regularly conducts workshops and masterclasses.
Dominic has been a performing arts lecturer at UITM, UPM, Aswara, and Sunway University. He is currently the Head of the Expressive Arts Department at Asia Pacific International School. Dominic's highlights include roles in Constellations, Kiss of the Spider Woman, Angels in America Parts 1 & 2, The Weight of Silk on Skin, A Language of Their Own, Mystery Six (TV), Sell Out (Film). As a director and music director: Euphrasia, 25th Annual Putnam County Spelling Bee, FAME, Avenue Q, Little Shop of Horrors, Tick Tick Boom, [Title of Show].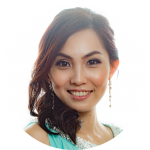 JANET KAN
Graduated in the Royal Welsh College of Music & Drama with Masters in Music Performance, Janet studied with a remarkable tutor, Catherine Harper and an excellent coach, Angela Livingstone in 2011. Born in Sabah, Janet Kan began studying voice at the age of nine, initially under the guidance of Vun Kui Xin and later with Annie Tsen, Poon Sook Peng, Lim Shieh-Yih and Cecilia Yap. In 2007, she was accepted onto a Bachelor of Education (TESL) at the University of Malaysia, Sabah (UMS). She obtained the ATCL Diploma in voice from the Trinity Examination Board of London with a merit in 2007 and a distinction in Grade 8 from the Associated Board of the Royal Schools of Music (ABRSM) in 2003. During her studies she has also participated in master classes with Rachelle Gerodias from New York, James Gilchrist, Patricia McMahon and Elin Manahan Thomas in Cardiff.
Janet has participated in many singing competitions. In 2000, she emerged as second runner-up in the Malaysia National Classical Song Singing Competition at Sabah state level. In 2003, she was the champion in the same competition. In 2005, she was the second runner-up this time at national level. She gained the second runner-up spot again at national level in Kuala Lumpur 2008. She was also a finalist in the Côr Meibion Pontypridd Prize, 2009.
Janet made her opera debut as Une Pastourelle in Ravel's L'Enfant et Les Sortileges with the RWCMD Symphony Orchestra, conducted by David Jones. She also played a role as a Chinese woman in The Fairy Queen during the RWCMD Opera Scene 2009. After she came home in Malaysia in 2013, she had her first solo concert in the Chin Yong Music Festival "The Songs of Great Britain" in 2014. In 2016, Yin Qi choir and symphony orchestra in Felix Mendelssohn's oratorio, Elijah, invited her as a soprano soloist. Janet is the principal singer for Kuala Lumpur City Opera (KLCO). She made her debut appearance in Die Zauberflöte by Mozart with KLCO in November 2019.
As well as giving solo performances in Cardiff, Southampton, Exeter, Bournemouth and Leeds, she is also teaching vocal lessons and giving individual singing lessons in church choirs.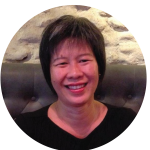 NG YUET SUM
Ng Yuet Sum, who is Yamaha electone trained, has been teaching music since 1984. Deciding to enhance her music background, she returned to studying at the then Akademi Seni Kebangsaan (ASWARA) where her first and second studies were piano and vocals respectively. The course also included local traditional music and dance. She graduated in 1999 with her Bachelor of Music (Hons) in Composition and Arranging. 
She has also sung with the National Choir and joined their tours to Kota Kinabalu and Singapore. She was also part of the ensemble playing keyboards for The Actors Studio productions of Tunku the Musical and Ismail – the Last Days.
Yuet Sum still teaches piano and vocals to students of various ages, hoping always to nurture and instill a love for music in them.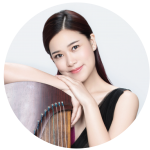 SARA HENG
A recent graduate from the prestigious Central Conservatory of Music in Beijing, Sara's early mentors include the famous local Guzheng player Mr. Lai Ah Lai. In 2014 she had successfully attained the full scholarship from the Beijing Government Scholarship to study her masters degree at Central Conservatory of Music under the tutelage of Associate Professor Ji Wei. During her undergraduate studies, Sara also won the full scholarship from the Chinese Scholarship Council to study under Associate Professor Yuan Sha.  She has actively participated in competitions and her achievements including winning the gold medal of the musical instruments competition of conservatories in China. Sara performs internationally across Singapore, China, Japan, Korea and Cambodia. Sara is also a member of "Eight Twelve", they were awarded [ Best of 2018 ]  by BOH Cameronian Art Awards in 2019.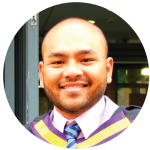 DR SAYYID SHAFIEE
Dr Sayyid Shafiee received his MMus from the University of Manchester studied with Kevin Malone and Phillip Grange and completed his PhD in composition at the Royal Birmingham Conservatoire under the supervision of Joe Cutler, Sean Clancy and Howard Skempton. He also studied with Tazul Tajuddin when he was completing his BMus at Universiti Teknologi MARA, Malaysia. He also holds two Postgraduate Certificates; in Teaching and Learning as well as in Research Practice.
His music has been performed throughout the UK, Europe and Asia. His music also featured in various festivals including Druskomanija (Lithuania), China-Asean Music Festival (China), Risuonanze Festival (Italy), Soundbridge Festival (Malaysia), SNU New Music Festival (Korea) and many other music events. He also managed to build his saxophone skills after being awarded numbers of medals in European marching band competition including Holland, Italy, Canada, and France with Victoria Institution Cadet Corps Band. Later, he involved with Malaysia music industry and performed all across the country including Singapore, Indonesia and Thailand.
Appointed as a programme director of Performing Arts at Taylor's University, he managed to establish the entire curriculum with The Actor's Studio to create a new performing arts programme where he has been working closely with the industry players to provide an exciting programme. His role includes developing the structure, managing the resources, conducting market research as well as to manage the administrative part of it. 
Besides teaching, he was also appointed as Honorary Secretary for Society of Malaysian Contemporary Composers and managed host the 4th Soundbridge Festival at Taylor's University as a festival co-director that hosted more than 60 international musicians and composers that showcases more than 40 new musical works last November. Enthusiastic towards music education and performing arts, his future career might also involve cross-media discipline and its contributions towards contemporary music development in general.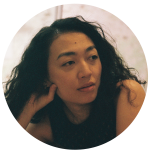 TAN E-JAN 
E-Jan Tan is a creative producer based in Malaysia. Co-Founder of Toccata Studio, a creative incubator in multidisciplinary creation. Her productions travel both local and internationally, including <RE: RevoEvo> to South East Asia Arts Festival (London, U.K, 2014), <Space Age> to Performing Arts Market Seoul, (Seoul, 2016), World Stage Design Scenofest (Taipei, 2017), Asian Festival for Young Audience (Kobe and Tokyo, 2018) and Salihara International Performing Arts Festival (Jakarta, 2018), <MPO:I'm Here Where You Are> to Beseto Festival in Asia Culture Center (Gwangju, 2018). She was invited by the Ministry of Culture, France, to represent Malaysia for cultural seminar in Paris and Nantes. She received invitation to IETM Satellite meeting in South Korea. E-Jan was awarded global fellowship twice in the ISPA program held in New York City, United States (2016 and 2017). She participated in all Asian Producers' Platform Camp through 2014-2017 in Korea, Taiwan, Japan and Australia and now a member of steering committee. She was awarded to participate in Arts Leadership Programme by Australia Council for the Arts (2019-2020). She recently took up CEO position with INXO Arts and Culture Foundation. E-Jan strongly believe the best way to see our future is to create it.
DANCE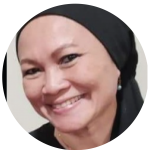 ALLA @ AZURA ABAL ABAS
Alla @ Azura Abal Abas is a dancer/performer, instructor and choreographer with more than 25 years of experience in Traditional, Modern and Contemporary dance. She is one of first batch of professional dancers with the Petronas Performing Arts Group (PPAG) from 1991 to 1994, where she performed as a fulltime dancer in the highly respected dance company in Malaysia. Endowed with her professional experience, she was invited to be part of many TV reality program and TV shows with TV3, ASTRO and RTM, which includes programs such as HMI, Zoom In, Akademi Fantasia, Sehati Berdansa, Mari Menari, Muzik-Muzik, Juara Lagu and many more as dancer & choreographer. Her strong background training has led her to teach traditional Malay and modern dance in private and corporate organizations such as Maybank, Public Bank, and RHB Bank. She runs a small independent company (Triple A Entertainment) to fill the demands for dance performance, dance teaching and choreography in the creative industry. Currently she teaches classical Malay & folk dance through the efforts of dance revival at the University of Malaya, and conducts traditional dance revival program with Mawarku (Pertubuhan Warisan Seni Tari dan Muzik Melayu). She is currently a lecturer at the  Dance Department, Cultural Center, University of Malaya, Kuala Lumpur;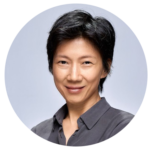 CHOONG WAN CHIN
Choong Wan Chin, Malaysian, is Founder and Artistic Director of KL Dance Works and Ballet Theatre Malaysia.
​
A graduate of the Shanghai Dance School, she has danced with the Singapore Dance Theatre and Shanghai Ballet Company. Upon receiving her Master Degree of Fine Arts in Dance and Integrated Media at California Institute of the Arts, USA, she joined Ena Ballet Studio, Japan as Resident Choreographer and Principal teacher and co-founded Ena Ballet Studio Company.
​
From 2003-2010, Wan Chin worked in cooperation with the State Ballet School of Berlin, Germany (Staatsliche Ballet Schule Berlin) on a pre-professional training program for talented Japanese students. In 2009, the program extended to include a partnership with Houston Ballet's Ben Stevenson Academy, USA.
​
Wan Chin has been on the panel of adjudicator of The Dance Society of Malaysia's Solo Classical Ballet Competition for 7 years (between 2004-2013). She also created the compulsory variations in Category 3 for the competition.
​
Since 2010, Wan Chin has been invited to bring her choreographies back to Malaysia. She has staged 10 major productions, full-length ballet repertoires and International Ballet Galas at the National Theatre (Istana Budaya Kuala Lumpur) and in 2015 collaborated with the Malaysian Philharmonic Orchestra in creating Carmen in Dance' and Paquita Grand pas Classic.
​
Wan Chin has been invited to guest teach and present her choreographies in USA, Japan, Colombia, Thailand and Singapore.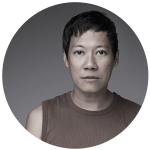 FOO CHI WEI
A graphic designer by profession, Foo Chi Wei studied the Graham Technique briefly under Eugenie Knox of The Dance of Life while pursuing a Bachelor of Arts in Visual Communication at RMIT in Melbourne. Later back in Malaysia, he studied Odissi under the tutelage of Datuk Ramli Ibrahim at Sutra Dance Theatre from 2002–2012. Foo's interest in Butoh propelled him in taking numerous workshops by local and international practitioners. Most notably with Butoh Master Yukio Waguri. Foo had performed for Donna Miranda, Aida Redza, Dr Zulkifli Mohamad, Rithaudin Abdul Kadir, Nibroll Dance Company, Yukio Waguri, Nyoba Kan, Yumiko Yoshioka, Soubi Sha and KL Shakespeare Players. He has been serving as a dance judge since 2015 and as a Best Of judge since 2017.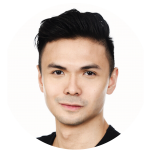 KENNY SHIM
Kenny Shim completed his BA in Contemporary Dance at Trinity Laban Conservatoire of Music and Dance, and subsequently his Post Grad at London Contemporary Dance School (Masters in Contemporary Dance Performance). He joined the EDge Dance Company (London) 2016. During his training in the U.K., Kenny has worked with choreographers and company's members from around Europe such as Wayne McGregor, Tom Roden, Alexander Whitley, Phillipe Blanchard, Gary Lambert, Alison Curtis-Jones, Lea Anderson, Joseph Toonga, Jeanne Yasko and Fred Ghedrig. With an aptitude in choreography, Kenny has crafted works that have toured Europe namely, 'Within' and 'Rite'. Kenny produced his debut production: TRIPLE BILL of Contemporary Dance Works, featuring two new choreographies – Winged Wolves and the Bamboo Mew and Pieces of Three Movements. He is also the commissioned choreographer for the 15th & 16th Boh Cameronian Arts Award. Kenny has a strong interest in film and has collaborated with Chicago based NEON 35 MEDIA Company in choreographing the recent H&M advert. He is also the movement director of the acclaimed musical The Edge, 10th Anniversary production written by Nick Choo, directed by Christopher Ling. Recently, Kenny has collaborated with U.K. Möbius Dance Company in producing and choreographing MixBill, featuring two new creations entitled 'Shades of Shadow' and 'Human'.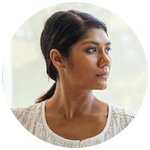 RATHIMALAR GOVINDARAJOO
Rathimalar Govindarajoo (Rathi) specialises in Indian Classical Odissi, Bharata Natyam and Modern Contemporary dance. She spent her formative years with Sutra Dance Theatre for almost three decades now (since 1989), and presently continues to teach and perform with Sutra Foundation.  Rathi is one of Shobana Jeyasingh Dance (SJDC)'s  pioneer dancers who were employed full-time for five years (2001-2006) in London UK.
When she returned, she ventured into Education and began her journey with Fairview International School as a Dance Educator in the Middle Year Program (IB) for two years, and later a Dance Educator Specialist (DES) in the GCSE Secondary syllabus in Help International School from 2016 to 2018, and progressed as a Dance Educator Specialist (DES) & a Personal, Health & Social Educator from Preschool, Primary & up to Secondary levels in MAHSA International School 2018-2019. She currently continues to freelance & contribute her extensive dance experience towards the performing arts and education in Malaysia and abroad.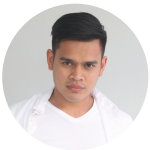 YUNUS ISMAIL
Yunus Ismail has completed his Arangetram in March 2011 under the guidance of the Temple of Fine Arts, winning the BOH Cameronian Arts Award for Most Promising Artist 2009. He has performed in a Bharatanatyam production by Mystic Creations entitled An Adoration of…Ganga in 2011 and The Legend: The Journey Begins with Maya Dance Theatre in Singapore. In 2010, he participated in the Kennedy Arts Centre exchange program in New York and Philadelphia. He is also one of the top 6 of the dance reality television in Malaysia, 'So You Think You Can Dance: Malaysia' season 1. He has been appointed as a choreographer for the concerts 'License To Thrill, a Bond Concert' produced by Lime Light Entertainment in the National Theatre, Istana Budaya in 2014. In 2015, he won the Best Choreographer in a Mixed-bill for the 12th Boh Cameronian Arts Award. Recently he has awarded by RHA Media as Top 10 New Generation Malaysian Cultural Dancers and now he is a Full time lecturer in the Faculty of Dance at ASWARA.
THEATRE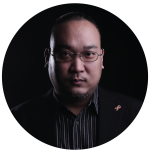 CHRISTOPHER LING
Christopher Ling is the co-founder and artistic director of theatrethreesixty. His work as a director of plays, operas and musicals has been seen in Malaysia, Singapore and London, UK. He has served as a BOH Cameronian Arts Award Theatre Category Judge since 2018.Christopher was awarded the BOH Cameronian Arts Award for Best Direction (Musical Theatre) in 2012. He also received the Anugerah Seni Negara (National Arts Awards) Young Talent Award for Theatre Directing in 2009. He trained in Drama and Theatre Arts at Middlesex University, UK and with the National Youth Theatre of Great Britain.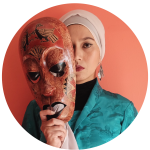 FAZLEENA HISHAMUDDIN
Fazleena Hishamuddin holds a BA (Hons) in Social Science majoring Malay Literature and Masters in Psychology Counselling at the National University of Malaysia (UKM). She is a producer, director, actor and writer. She has won a few awards for short films, such as Best Script for Experimental Category at the Short Film Festival RTM/FiNAS in 2007 and Special Jury Award for her short film 'Komunikasi Yang Hilang' at the Young Artist Award 2009. She has acted in numerous plays such as Hegemoni, Teater Juta-Juta, Satu Plastik Hitam, Kawan-Kawan Yang Kita Suka, Neo-Romantik, Gadis dan Dua Menara and many more. Teater Juta-Juta directed by Fasyali Fadzly Won Best Group Performance at Boh Cameronian Arts Awards 2013. Fazleena is nominated for Best Director at Boh Cameronian Arts Awards 2016 in Junior Cammies Category for Teater Kota Kelip-Kelip. Kota Kelip-Kelip was her first debut play (full-length) as a director, which acted by marginal (orphan) kids/youth under Teach For The Needs (NGO). 
She is now actively working as a writer with 3 books have been published and Winner for My Writers Unleashed 2018 (best manuscript) organized by MyCreative Ventures. December 2018, Fazleena has directed Theatre Mona Ke Daerah M, a charity project acted by 20 marginal children from all over Malaysia at Dewan Bahasa & Pustaka. Currently a manager of Serambi Karya, a new art space at centre of Kuala Lumpur.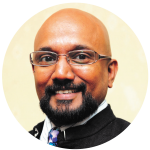 DR MURALITHARAN PILLAI
Hailing from the traditions of the Natya Sastra, a former dancer/artist/performer of the Temple of Fine Arts International, Murali graduated with a Bachelor of Arts in Drama (Distinction) from the Queensland University of Technology, Australia. Adapting the approaches of physical theatre, Murali has developed a unique technique of imparting dance, music and drama by using a synthesis of Western and Eastern formulations, which he has coined as Quantum Theatre. He is a professional theatre practitioner, actor, director, playwright and a Drama Educator-Facilitator-Trainer and has workshopped, performed, choreographed, production and stage managed, designed and directed productions in Malaysia, Singapore, India, Indonesia, Hong Kong, Australia, Denmark, the US and the UK. 
A doctoral graduate from Murdoch University's English Literature & Creative Arts school in Western Australia, Muralitharan held the positions of Head of Drama Department at University of Malaya's Cultural Center and Senior Lecturer at University Science Malaysia's School of The Arts' Drama & Theatre Department. Dr. D. Muralitharan Pillai is the Artistic Director of Sivashant Dream Maker Productions in Singapore, a production company dealing with professional theatre practice and academia for stage, film and television. He currently holds the position of Quality Assurance/Quality Control at Hummingsoft Sdn. Bhd.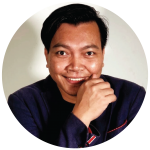 SYAHRUL MUSA
Syahrul Fithri Musa is a Senior Lecturer in Theatre Department in Fakulti Filem, Teater dan Animasi, UiTM. His first involvement with theatre was with a theatre group, the Grup Teater Anak Melaka (G-Team), under the leadership of Yalal Chin from 1996 until 1998. He has represented the country at the Future-Oriented Cooperation Project Seoul, in 2005. He has been actively involved in the theatre world, either as playwright, director or actor in the several productions such as Ronggeng Rokiah, Tunku Kudin, Seribu Peluru Untuk Aku, Obsesi, Rabak X, Jerjak, Mimpi (Midsummer Night's Dream), 1 Plastik Hitam, Isteriku Tiada Susu, Muzikal Destini,  Mara! The Musical, dan Kopiah Putih dan Straw Bergincu dibibirnya . Besides doing theatre and writing plays, Syahrul is active in films, TV productions, and advertisements like Wayang, Senario Asam Garam, Gadis Kosmos, and Chowrasta. In 2011, he produced and directed his first short film Epal Hijau Di Luar Pagar, together with FINAS, and his second short film is Parvai (2018) produced and directed by himself. Parvai has been selected for Official Selection in Hong Kong, India, Singapore and Bangladesh. He is now doing his Phd in Universiti Malaya.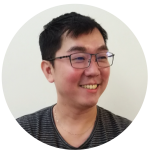 YVES YAP
Yves Yap, graduated from Taiwan Chinese Culture University Drama and Cinema Department in 2000. He has served as a part-time lecturer at MSC Drama department and Drama and Visuals Department in New Era College. He has also served as a performance instructor for drama societies in many colleges and high schools, including Chinese Association and Chinese Studies in University Malaya, Central Art College. He was also part of judge panel in some local drama competitions, such as the ADA and BOH Cameronian Arts Awards.
Yves showcases a strong personality in all his plays. He is good at delicate emotional characterization, the theme of his plays mainly focus in varied psychological changes of characters in the play. His works are Have a Crush on (2001), The Lost City (2002), Flora Ocean (2004), the Man on the Moon (2006) , After Sunset Before Sunrise (2012) and The White Rave (2018).
In addition to the director works, he also organises many arts and cultural activities, including more than 5 times of the ceremony of HuaZong Literature Award, 2 times Grand Anniversary Performances for Sin Chew Daily, Tsai Chin and Shanghai Symphony Orchestra Classical Concert in Stadium Bukit Jalil, few times commercial concerts of famous local vocalist Angela Chock and song writer Chang Sang Teck, many charity performances etc.
In addition, he also has more than ten year experience in media industry, served as head of Culture and Education Department in Sin Chew Daily. He is currently a freelance writer and a part-time lecturer.
MUSICAL THEATRE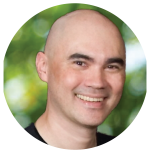 COLIN KIRTON
Colin is the artistic director of Kirton Call Productions and touring theatre company Footstool Players.
His theatre acting credits include A Man For All Seasons, The Working Dead, Broken Bridges – The Musical, P Ramlee The Musical, Paper Crane, Crazy Little Thing Called Love, Shakespeare's Men and Julius Caesar. Directorial credits include Follow The Light and Crazy Little Thing Called Love. Colin was nominated for Best Vocal Performance (Solo) (Music) at BCAA 2007 for Broken Bridges – The Musical, and Best Performer in a Leading Role (Musical Theatre) at BCAA 2020 for The Working Dead, and won for Best Group Performance (Theatre) at BCAA 2009 as part of the ensemble for Crazy Little Thing Called Love.
On screen, Colin's work has been featured on Netflix, viu.com, HBO Asia, Amazon Prime, Tonton and YouTube. He is best known for his lead role in the award-winning hit series Ghost 2, and supporting roles in blockbuster Mandarin drama series Age of Glory 2 and Mining Magnate.
Colin is also in demand as a voice talent/actor, theatre skills trainer and emcee.
This is Colin's fifteenth year as a judge for the BCAA, having also served tenures in the past in both the music and theatre categories.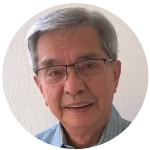 MERVYN PETERS
Mervyn's involvement and experience in music and theatre is as varied as it is extensive – ranging from Producer, Director, Musical Director, Conductor, Chorus Master, Stage Manager, Lighting Designer, Technical Director to Actor.
Beginning as a Choirmaster in 1970; his made his debut on stage in Die Fledermaus ('75); as Musical Director for Camelot ('77) – both with the Malayan Drama Council; as Producer/MD/Conductor for almost all the musicals with The Philharmonic Society of Selangor ('76 to '90).
He worked as Lighting Designer/Chorus Master/Musical Director from 1991 to 2012 with The Actors Studio whilst also being General Manager/Technical Director at Dataran Merdeka ('97 to '99); and as Resident Conductor with the Kuala Lumpur Symphony Orchestra from '84 to '90.
He was appointed Orchestra Manager with the Malaysian Philharmonic Orchestra from June 1999 to December 2010.
In '81, he attended a Conductors' workshop in Nice, France; a Directors' course with the British Theatre Association in London in '86 studying in addition Lighting and Set Design; attended Lighting Design workshops under the late Francis Reid; and has been Technical Director over the years for numerous imported productions.
He currently conducts the choir of The Philharmonic Society of Selangor.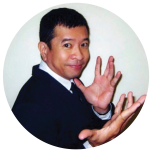 MICHAEL XAVIER VOON
Michael Xavier Voon is our longest serving judge, beginning with the inaugural Awards in 2002. Graduated with degrees in Fine, Graphic and Performing Arts from Colorado Mesa University (1983 – 1987), his performance career started as a choreographer for Comscapes Dance Company in 1987. Michael's works have been featured in Brunei, Sydney, Paris, Singapore, Jakarta, Vietnam and across the US. He received the 2012 BOH Cameronian Arts Awards Best Choreographer for Dreamgirls. Stage highlights of his career include Bodyguards, Storyteller, KL KO, Merchant of Venice, HipHopera,and Shout! The Mod Musical. Michael is best known for his performance coaching on TV including Malaysian Idol  I & II, One in a Million, So You Think You Can Dance and Realiti with jury duties for various competitions such as Sehati Berdansa and Audition. Michael is an active director, educator and performance coach.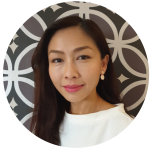 SABRINA HASSAN
Sabrina Hassan is an actor with a masters degree in Applied Theatre Studies from UNE, Australia. She learned ballet, modern and tap dance at the Sayang Academy of Dancing, under the instruction of Farah Sulaiman and Zulhaila Siregar. Then, she went to Perth, Australia to complete high school at Penrhos College and subsequently, attended Curtin University where she specialised in theatre and film. In Australia, Sabrina produced Biding Time, a documentary that was aired on Perth's Channel 31. She also worked backstage in various productions, choreographed for events and performed in short films and theatre performances.
In Malaysia, Sabrina has appeared in television shows, commercials and music videos; choreographed for stage and screen; and hosted events and television programs. Film credits include Sumolah, Sepi and Maut (which garnered her a nomination for Best Actress at Anugerah Skrin 2009). She performed in musicals Puteri Gunung Ledang (2006), where she was also Dance Captain; Cabaret; and Company. Directorial credits include Jalan Impian, Broadway Bites and The Edge (2013). Sabrina has also taught musical theatre at UiTM and ASWARA. She is an advocate for arts education and often works with young people to share her passion for performing arts.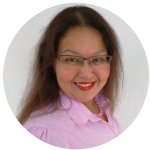 SANDRA SODHY
Sandra is a founding member of the Instant Café Theatre Company and wrote and performed with them regularly in their comedy revues for a decade. As Managing Director of the Straits Theatre Company, she produced, publicised and acted in critically-acclaimed plays by Huzir Sulaiman (Hip-Hopera, Those Four Sisters Fernandez) and other award-winning playwrights and directors (Krishen Jit). In 2006, she wrote Jalan Impian as a platform for children and co-produced it for charity with Farah Dato' Seri Sulaiman. She was a member of the 2006 International Writing Program under the auspices of the US State Department, and has had her plays staged in the US. She has enjoyed over 35 years in theatre, TV, film and advertising in Malaysia and abroad. Her most memorable roles are Lat's beloved English teacher, Mrs Moira Hew, in Kampung Boy – the Musical on stage at Istana Budaya and Zaibo's main squeeze, Lucy Hoy, in Spanar Jaya on TV.  Today, Sandra teaches theatre and musical theatre, trains people in the corporate sector and media industry, writes and edits, teaches English for the corporate sector and theatre, and enjoys performing whenever she has the opportunity.