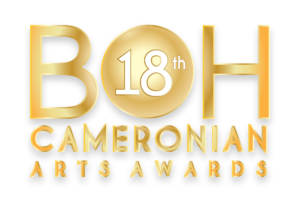 28 September, 2020
BOH Plantations and Kakiseni have decided to channel the fund that would've been used for the staging of the 18th BOH Cameronian Arts Awards in 2021 to a grant which aims to encourage art practitioners to put up more shows during this extraordinary time. More details of this initiative will be up once it is ready.
#18BCAA
Attached are statements by the Executive Chairman of BOH Plantations, Caroline Russell and President of Kakiseni, Low Ngai Yuen. While judging for shows will continue, please contact us if you have any questions on this. Majulah seni untuk negara.
---
Message from Caroline Russell, Executive Chairman of BOH Plantations

Our dear friends in the performing arts industry,

This has been an exceptionally challenging year for us all.
The performing arts industry, in particular, has taken a hard hit from the Covid-19 pandemic. Many creative initiatives have been derailed, live performances cancelled and artists have had to navigate the uncertain times ahead.
Nonetheless, over these last few months, we have also seen how passionate and committed the performing arts industry is to overcome such overwhelming challenges. With this drive and resilient spirit, we are confident the industry will emerge stronger in the days ahead.
We have just concluded the 17th BOH Cameronian Arts Awards and as theatres open for live shows and audiences accustom themselves to new norms, we at BOH have also deliberated on how we may play a meaningful role to support the industry's immediate needs.
In this respect, we wish to share that we will be 'interrupting' the 18th BOH Cameronian Arts Awards. We believe that staging an Awards event is not the best option to help the industry 'heal' from the current circumstances. Instead, the financial resources allocated to staging the Awards will be directly channeled to assist the industry. We are in active discussion with Kakiseni to fine-tune the details and will share it soon.
Rest assured, this interruption of the Awards will in no way affect our partnership and commitment to the performing arts industry. We trust our contribution, will in some way, help artists and the industry with the pressing challenges at hand.

Caroline Russell
Executive Chairman
BOH Plantations Sdn Bhd
---
Message from Low Ngai Yuen, President of Kakiseni
While we are still living in uncharted territory, it is our hope that with some resilience, we will all learn, grow, adapt and come out of this stronger and better. Two months ago, the 17th BOH Cameronian Arts Awards was presented online via live streaming for the first time ever. On that night, all of us experienced an absolutely different atmosphere of celebration. We were unable to feed off each other's energy from being in the same space and it made us appreciate the necessity of physical connectedness and interactivity that is the power of the performing arts.
In line with BOH's decision to address the immediate needs of the arts, the Awards staging for the 18th BOH Cameronian Arts Awards will not take place in 2021. Instead, the financial resources to organise the Awards will be channelled to encourage performing arts practitioners to have the courage to start planning on putting on shows through an immediate open-show grant programme.
The grant programme will cover seats that are required to be empty because of social distancing. We hope that this will help cushion some of the loss of ticket sales for the seats. More information on this will be shared with you soon.
We applaud the tenacity and passion of practitioners who are putting up shows during these trying times. As such, despite not staging the 18th Cameronian Arts Awards in 2021, Kakiseni pledges to continue sending judges to your shows in 2020 to support, document, and recognize the outstanding and excellent work produced despite the challenging environment.
All shows from 2020 will be awarded and celebrated when we are ready to stage the 18th edition of the Awards. Hence, we want to inform you that judging will continue as usual in accordance to the most current standards of operations procedures.
We look forward to receiving your show submissions on kakiseni.org/awards and hope to catch up with you at your show soon. Please do not hesitate to reach out if you have any further questions on the Awards.
For the love of arts,
Low Ngai Yuen
Persatuan Kakiseni